Quick Summary
We've added more for line and fill customization options for series and series items. You can now modify:
Color
Opacity
Line dash styles
Line thickness
For column-shaped series, we've added the ability to add and style borders, a highly requested feature.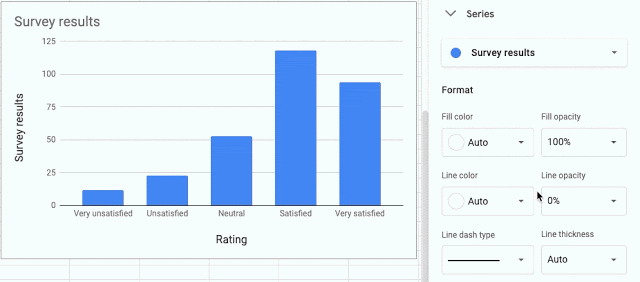 We hope these new options help you best display important data and create more impactful reports with Sheets.
Getting started
Rollout pace
Availability
Available to all Google Workspace customers, as well as G Suite Basic and Business customers
Resources